Worker fell into empty 15m deep water tank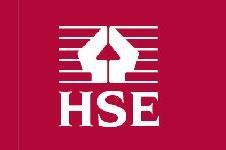 The director of a construction firm has been fined £30,000 after one of his staff fell 15m to his death in an empty water tank.
Peter Halligan was working at Sutton Hall Farm in Cheshire building brick manhole chambers above a circular tank that was being installed to collect flood water when he fell to his death in August 2008.
An investigation by the Health and Safety Executive found there had not been adequate risk assessment of the job and Halligan was not given any advice about working above the tank.
Peter Stuart, director of Galt Civil Engineering Ltd, had visited the site the day before and had seen Halligan and a colleague working above the opening in the tank but took no action to put safety measures in place.
Stuart and Galt Civil Engineering, which is in administration, pleaded guilty to breaching the Health and Safety at Work Act 1974 by failing to ensure the safety of workers.
Stuart was fined £30,000 and Galt Civil Engineering was fine a nominal sum of £50 and ordered to pay £24,974 in costs.
HSE Inspector Kevin Jones said Halligan's employer did not "give any thought to his safety".
He added: "There were several ways the work could have been carried out safely, such as using a harness, installing a guardrail around the opening, or providing temporary covers. However, Galt Civil Engineering and Peter Stuart chose none of these.
"This case shows how health and safety when working at height doesn't just affect work being carried out at the top of buildings. The risks are just as great at lower levels if there's the potential for someone to fall a distance likely to cause serious injury."