Housebuilder produces bullish trading statement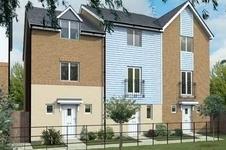 Bovis Homes expects its profit to grow "significantly" in the coming months as its expansion strategy begins to pay off.
The housebuilder said increased completions and sales rates and a shift towards the south and the sale of more traditional homes would lead to improved margins.
The firm said it had performed strongly in the six months to 30 June 2012, ahead of its half year results for the period which will be published next month.
Bovis' operating margin for the half year increased from 7.5% over the period in 2011 to 10%, thanks to a £3.9 m profit from land sales.
Completions also rose 18% from 801 to 944, while the group's average sale price increased 1% to £164,400.