Work on the 17-storey glass office building on Euston Road to start this summer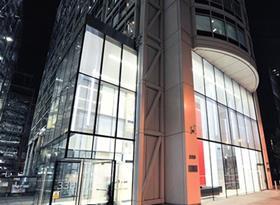 Developer British Land has unveiled plans to refurbish 338 Euston Road in Regent's Place, with a start scheduled for this summer.
The developer said it plans to refurbish 80,000 sq ft of the 112,000 sq ft 17-storey glass office building.
In a trading update this morning, the firm also provided updates on several other London schemes.
Work on its £110m refurbishment of 4 Kingdom Street in Paddington Central will start on site next month, while the firm said it is making making progress on masterplanning its 40 acre site at Canada Water.
Planning applications have been recently submitted to redevelop Blossom Street in Shoredtich and 100 Liverpool Street in Broadgate.