Brookfield Multiplex to undertake Make-designed revamp of landmark building in central London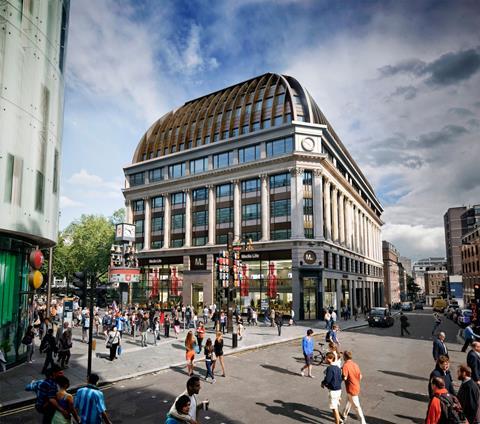 Brookfield Multiplex has won the £40m job to redevelop a landmark building on Leicester Square in central London.
According to construction analyst Barbour/ABI, Brookfield Multplex has been appointed to undertake the redevelopment of 48 Leicester Square for client Linseed Assets.
The scheme, designed by Make Architects, will provide high-end retail at ground level and seven floors totalling 90,000ft2 office space in a redevelopment of the whole block.
The building will receive a new core, new floorplates, a new upper storey of accommodation and a new roof.
Parts of the facade of the old building will be retained but the roof will have a contemporary bladed structure.
The project is due to complete in 2016.