Redevelopment of 48 Leicester Square will see building get all new core and floorplates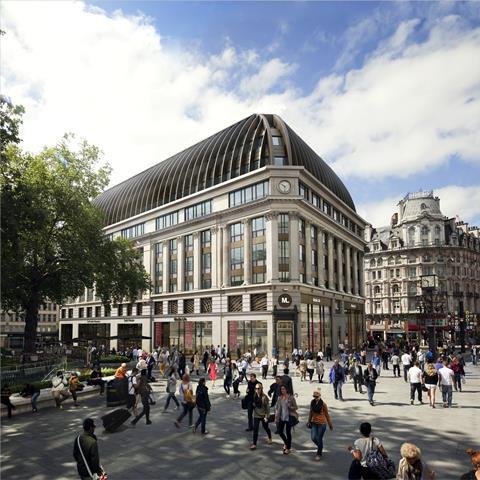 Make Architects' design for the redevelopment of 48 Leicester Square in London has received planning permission.
The scheme for developer Core will provide high end retail at ground level and seven floors totalling 90,000ft2 office space in a redevelopment of the whole block.
The building will receive a new core, new floorplates, a new upper storey of accommodation and a new roof.
Parts of the facade of the old building will be retained but the roof will have a contemporary bladed structure, which references the Mansard style.
Frank Filskow, partner at Make, said the planning approval was "fabulous" news. "We have designed a scheme to create a contemporary building in a sensitive and appropriate manner," he said. "It will continue the theme of wider regeneration in and around Leicester Square, begun with the new public realm work."
The project is due to complete in 2016.