Project management specialist adds London operations director to its board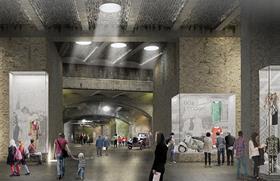 Buro Four has rejigged its senior team expanding its main board to five and bringing in two more project directors for the capital.
Stuart Flaxton joins the board a year after being promoted to London operations director, where he is charge of its corporate occupier business, while it has recently nabbed Kevin Tilson from Gardiner & Theobold as project director.
Tilson spent four years at G&T as a partner and returns to Buro Four after a three year stint at the firm ended in 2010.
He has been given a brief to focus on developing the project management specialist's new work in London's commercial office sector.
Also joining as project director is Keith Davies who spent 13 years as a director at Tkei Homes and before that worked at G&T as well as Davis Langdon.
Buro Four said his role will be to focus on the capital's residential sector.
The pair joined just over two weeks ago and bring staff numbers to the Clerkenwell-based firm, which saw UK turnover rise 8% to £9.65m last year, to around 80.
The firm's work in London includes architect David Chipperfield's plan to turn the former US embassy in Grosvenor Square into a luxury hotel for Qatari Diar as well as the new £250m Museum of London (pictured) designed by Stanton Williams and Asif Khan.
It is also working on the new headquarters building for mining giant Anglo American and its De Beers diamonds subsidiary at 17 Charterhouse Street in Hatton Garden.