Ian Higgs to lead firm's operations in capital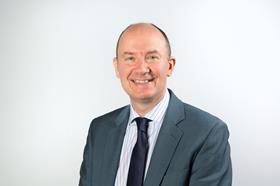 Buro Four has rejigged its leadership team, which sees former associate director Ian Higgs become managing director of its largest business, London.
Higgs (pictured) left the firm in 2004 after nine years and set up his own business, which carried out work with Carillion on the London 2012 media centre. He also worked on plans for the 2015 rugby world cup before returning to the Clerkenwell-based firm four years ago as project director.
Buro Four – which is working with David Chipperfield on the architect's plan to turn the former US embassy in London's Grosvenor Square into a luxury hotel as well as on the new £250m Museum of London designed by Stanton Williams and Asif Khan – has also promoted Stuart Flaxton, who has worked at Buro Four since 2014, to London operations director.
David Boles has been appointed managing director of the regions, having grown Buro Four's presence in Manchester during the past eight years. He will also lead projects in Leeds and Birmingham.Justin Hopkins joins Buro Four from Indigo Planning as director of business development and marketing.
A spokesperson for the 80-strong firm said the restructuring was carried out to incorporate the new directors. Buro Four chairman and director Iain Roberts said: "They have a wealth of experience delivering successful projects and will help Buro Four to strengthen its offer to clients who require a proactive and strong project management service."
Buro Four also announced promotions for staff members Nick Black, Christina Stolz and Sally Pople.