L&G-owned housebuilder announces shift in year end as it names new chief executive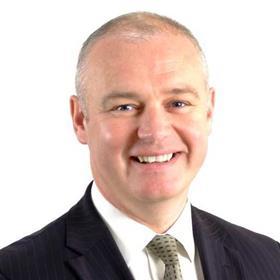 Cala Homes, the housebuilder taken over by Legal & General earlier this year, has promoted one of its regional chairs to become the firm's new chief executive.
Kevin Whitaker (pictured) will take up his new post at the beginning of next month, taking over from interim chief executive – and Cala's finance director – Graham Reid, who stepped into the role after the retirement of Alan Brown in April this year.
Kerrigan Procter, Legal & General Capital's chief executive, said: "We are delighted to appoint Kevin as Cala's chief executive.
"Having been a key member of the management team over the past eleven years, he knows the business inside out and shares our long-term vision."
Whitaker said: "Having spent 19 years with the company, I know about the quality of our people, culture, strategy and the homes we build, and I am very excited to get started as we continue to grow the business and deliver on our strategy."
And in a trading update covering the year to the end of June Cala announced private completions had risen 23% to 1,620.
The private average selling price had dipped 7% to £463,000 "due primarily to site mix and the planned transition away from homes priced above £1m where trading is generally more difficult".
The group said affordable housing completions rose 55% to 551. Last year Cala said the government's focus on affordable housing was "disproportionate and misguided when placed in a wider market context".
Cala is also shifting its year end to 31 December 2018 to come into line with parent L&G, which in March this year announced it had acquired the 52.1% of the housebuilder it did not already own for £351m.