SNC-Lavalin has until 1 May to make firm offer to form combined £7bn-revenue global consultancy powerhouse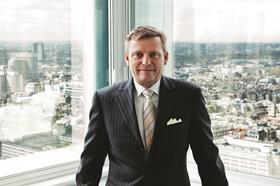 A counter-offer for Atkins could be on the cards if Canadian engineering giant SNC-Lavalin does not swiftly wrap up its proposed £2bn takeover deal, analysts have predicted.
Montreal-based SNC-Lavalin sent Atkins shares soaring 27% to close at £1.96 on Monday, after the UK consultant, listed on the London Stock Exchange, confirmed it had received an indicative offer of £2.08 per share from the Canadian firm. SNC-Lavalin has 35,000 staffworldwide and turned over C$8.5bn (£5.1bn) in 2016.
The tie-up would create a 53,050-strong global firm with revenue close to £7bn (see table below).
Atkins said it was ready to recommend the deal subject to certain conditions being met. SNC-Lavalin has until 1 May to make a firm offer.
Analysts said the deal would be a good one for both firms, giving SNC-Lavalin - which only has 5% of its business in Europe - a foothold in the continent and delivering a consultancy powerhouse in North America.
But they warned SNC-Lavalin to act quickly to avoid disappointment. Reports earlier this year have already linked US consultant CH2M with a potential move for Atkins.
Stephen Rawlinson, analyst at Whitman Howard, speculated Atkins' strength in the UK - where it has close to 9,000 staff - could attract consultants "such as Aecom and WSP" while "Euroland entities might emerge as suitors".
Meanwhile, Christopher Bamberry, analyst at Peel Hunt, said Atkins' main UK and US businesses stood to benefit from "a multi-year period of well-funded and favourable end markets" and therefore "investors would not be surprised by a counter bid".
Bamberry added that the fall in the value of the pound post-Brexit was making UK-based firms more attractive takeover targets.
SNC-Lavalin is involved in a range of infrastructure projects across the world, including developments in the North Sea and timetabling for UK railways. Sector-wise, almost half of the firm's business is in oil and gas, while it also covers the infrastructure and power sectors.
Atkins, run by chief executive Uwe Krueger (pictured), told investors: "There can be no certainty that a firm offer will be made, nor as to the terms on which any firm offer might be made."
Atkins and SNC-Lavalin - How they size up

*SNC-Lavalin financials translated as C$1.67 = £1

** SNC-Lavalin shows net income attributable to shareholders

Year-ends - Atkins: March 2016; SNC-Lavalin: December 2016

Atkins
SNC-Lavalin
* Combined
Turnover
£1.86bn
£5.06bn
£6.92bn
Pre-tax profit **
£139m
£152.7m
£291.7m
Employee numbers
18,050
35,000
53,050