Support grows for Building campaign as Theresa May prepares to trigger Article 50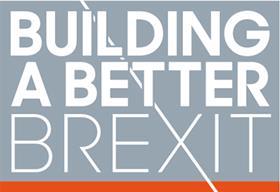 Major consultants Capita and Ramboll have lent their support to this magazine's Building a Better Brexit campaign to secure a fair deal for construction, as Theresa May prepares to trigger Article 50 next Wednesday, starting the two-year process for Brexit.
The duo join other industry big-hitters including Mace, Gleeds, KPMG and Arcadis and a host of individual signatories in supporting our manifesto– launched last week – of eight demands of government and three industry pledges for self-improvement.
The demands cover a range of key areas of concern, including skills, material costs, pipelines and procurement, while the pledges take in better training, improving the sector's image and greater use of technology.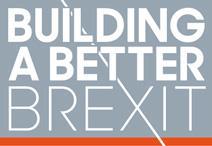 The more supporters we have, the greater influence we can wield with the government.
In backing the campaign, Mathew Riley, managing director at Ramboll UK, said: "Drawing on our shared knowledge will be more vital than ever, however the government's role is to listen to our industry and create the environment for success.
"This different level of co-operation, coupled with modernisation of industry, could save billions of pounds of taxpayers' money. The size of the prize must make this a high priority for government."
New individual signatories this week come from across the sector, including from employees at architects Adamson Associates and Black Architecture, consultants Artelia and Bruceshaw and contractor Wates Group.
They join Mark Farmer, founding director of consultant Cast and author of the government-commissioned report on the sector, Modernise or Die – who writes his debut column for Building this week – and former RIBA president and EMEA managing director of architect Perkins+Will, Jack Pringle.
Building's survey of more than 2,000 construction professionals, published last month, as well as subsequent research interviews with a range of professionals across the industry, informed the manifesto.