Contractor sets up joint venture Carillion Breathe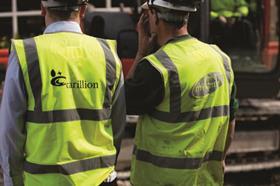 Contractor Carillion has set up a joint venture with specialist Breathe Energy to sell energy efficiency solutions to building managers.
The contractor said the new company, Carillion Breathe Ltd, will deliver public and private buildings owners reduced energy consumption and greenhouse gas emissions, higher performance workspaces, and more valuable properties. Headquartered in London, it plans to do this through delivering design and build renewal projects for schools, universities, hospitals and other public sector buildings as well as industrial and commercial facilities in the private sector.
Carillion said these services will be offered in the form of a full-blown Energy Services Company (ESCO), or just as a contractor.