Major support services wins in Oman and Northern Ireland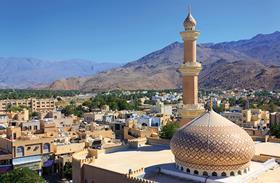 Carillion has announced a hat-trick of support services contract wins worth a combined £600m.
Carillion's Oman business, Carillion Alawi, has signed a 4.5-year contract extension for Petroleum Development Oman to provide facilities management services across 12 locations in the country, worth £240m.
Meanwhile, in Northern Ireland, the country's housing executive has awarded Carillion two contracts to deliver maintenance services for its housing stock, worth up to £366m over 10 years.
These latest contracts take the total value of new orders and probable orders won by Carillion in the first six months of 2016 to around £2.5bn.
In a separate trading statement covering the first half of 2016, Carillion said it was performing in line with expectations.
Commenting on the EU referendum, Carillion said it was "clearly too early to predict the extent to which businesses will be impacted by the result". However, the firm added: "We undertook extensive work to assess the possible impact on our business of a vote to leave and we have put in place robust plans to manage this outcome."