US giant takes controlling interest in 75-year-old business
CBRE has paid £960m for a majority stake in Turner & Townsend, the US real estate giant announced today.
The move, which is expected to be wrapped up in the final quarter of this year, will see the Dallas-based firm take a 60% stake in the business with the remaining 40% held by T&T.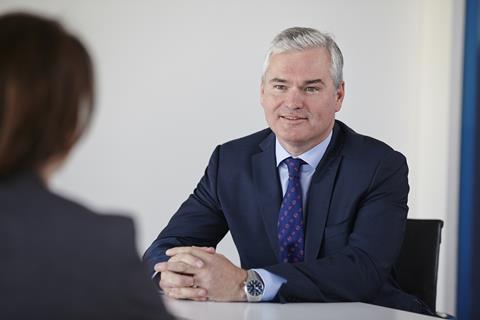 CBRE said T&T's existing management led by chairman and chief executive Vince Clancy, who has been at T&T since 1989, will remain with the business.
Clancy (pictured), along with finance director Jeremy Lathom-Sharp and chief operating officer James Dand, will be joined on the board by CBRE president and chief executive Bob Sulentic, the global chief executive of CBRE's global workspace solutions business, Jack Durburg, and its chief transformation officer and chief operating officer of its global workspace solutions business Chandra Dhandapani.
T&T, which has been celebrating its 75th anniversary this year, employs 7,000 people working across 46 countries. It has 112 offices.
In its most recent financial year, the firm posted revenue of £665m in the 12 months to April 2021.
CBRE said it will keep the T&T brand with the firm's financial results being reported by the US firm's global workspace solutions arm.
T&T was set up in Darlington in 1946 as Turner & Ing and became T&T a decade later.
Listed on the New York stock exchange since 2004, CBRE had revenue of $23.8bn (£17.2bn) last year and more than 100,000 employees working out of over 100 countries. It can trace its roots back to 1906 and in 1998 bought REI Limited, the international arm of Richard Ellis, changing its name to CB Richard Ellis and eventually CBRE.
More to follow