Exclusive: Engineer to axe jobs in UK buildings and urban programmes divisions while closing Edinburgh office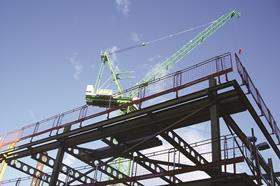 CH2M Hill is set to axe 100 jobs in the UK and close its Edinburgh office as part of its global restructure, Building can reveal.
The engineer announced in September that it planned to cut 1,200 jobs globally as part of a $120m (£74m) restructure.
At the time, the US-based firm, which employs 26,000 worldwide -more than 3,000 of which are in the UK - did not say how many UK jobs would go.
Now it is understood it is set to slash around 100 jobs in the UK, with the majority of the remaining cuts to take place in the firm's US business.
It is understood the UK job cuts will be focused on the firm's buildings and urban programmes divisions.
It will also close its Edinburgh office and sell its Swindon office building and merge the staff into other nearby offices.
In a few locations we are aligning our office space requirements

CH2M Hill spokesperson
A spokesperson for CH2M Hill said: "In a few locations we are realigning our office space requirements to better fit our business needs.
"This is good practice and we will still have a significant office presence across the UK."
He said the firm currently has 40 vacancies and was likely to be hiring further staff to service a contract it won this week to support the Ministry of Defence on procuring equipment under its 10-year £164bn equipment spending plan.
In September the firm said the restructure of the global business was designed to place "renewed emphasis on client service and sales, stronger focus on core markets, services and geographies and a right-sized office footprint".
The news of the cuts in the UK comes less than 18 months after the firm said it would recruit 500 staff in the UK as part of a £65m investment in the country.
At the time the firm said these roles would be created across its infrastructure divisions including nuclear; transportation, tunnelling and earth engineering; water; environmental services and industrial & advanced technology.