Tweaked Fenchurch Street development wins approval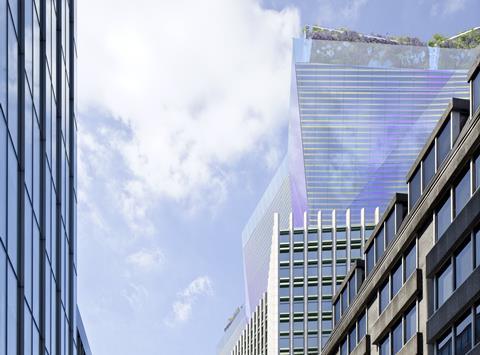 20 Fenchurch Street
Eric Parry Architects' office development at 120 Fenchurch Street has this month been approved by the City of London.
The 15-storey 420,000 ft2 building, which has been reviewed since permission was orignially granted in September 2008, includes a mix of commericial office space, retail use at lower levels, and a publicly accessible roof garden designed with German landscape architects Latz + Partner.
Whilst the external envelope remains largely unchanged from the earlier plans, the floorplates and core arrangement have been reconfigured and the servicing strategy has been updated in line with new legislation - leading to changes to the arrangement of both the ground floor passageway and the roof garden.