Morgan Sindall and Osborne among contractors to win places on deal
The City of London has handed 12 contractors spots on its £500m major works framework.
The framework, which has been divided into two value-based lots, covers general contacting to support delivery of the City's capital programme and cover jobs worth between £1m and £15m.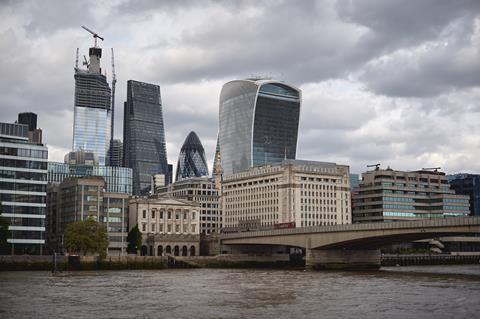 Morgan Sindall, Osborne and 8build all secured spots on the most valuable lot, which covers projects worth between £4.6m and £15m.
Gilbert Ash, Speller Metcalfe and McLaughlin & Harvey also landed slots on this lot.
The six contractors who scored spots on the top lot beat out three other firms who were also looking to take on the more pricey projects.
Another six firms also landed spots on the lower value lot, which covers projects worth between £1m and £4.6m.
Nine firms also bid for spots on the less valuable lot.
The framework can be used by the City of London Corporation, the Bank of England and a number of educational institutions.
City of London major works framework
Lot 1 - £1m to £4.6m
Como Group
Sykes and Son
Neilcott Construction
Oakmont Construction
Buxton Building Contractors
Rooff Limited


Lot 2 - £4.6m to £15m
Morgan Sindall
Osborne
8build
Gilbert Ash
Speller Metcalfe
McLaughlin & Harvey