Proceeds from disposal of infrastructure arm helps group into profit but ongoing construction business falls deeper into red
The sale of Osborne's civil engineering arm helped the firm back into the black last year – but losses from the business it has kept more than doubled to nearly £46m.
The firm sold its infrastructure division, which operated in the roads and rail market, to private equity last September making a £39.5m profit on the disposal which dragged the group to a £675,000 pre-tax profit in the year to September 2021 from a £15m loss in the 18 months to September 2020.
But the firm's continuing construction operations, which includes housing maintenance and new build as well as education and some commercial work, saw pre-tax losses jump from £21m last time to £45.6m.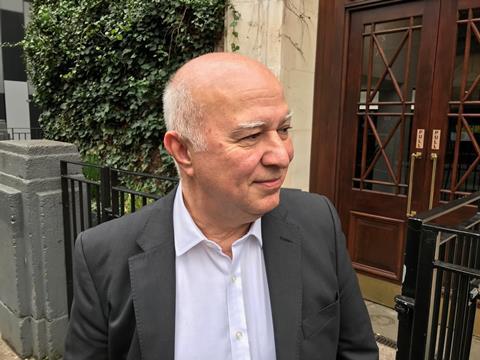 Turnover at the business slipped from £335m to £139m with the firm blaming the impact of the pandemic for the ballooning losses and falling workload.
It said: "The construction business saw substantial losses in the year which were primarily the result of delays to a small number of projects caused by the covid-19 pandemic. These projects have now nearly all been completed and are not expected to generate significant further losses."
It added: "Productivity was severely impacted by covid-19 restrictions on a number of the construction business's projects due to their location, with safe working practices affecting productivity and project timescales on congested, city centre sites."
The infrastructure business saw turnover slip from £225m in the 18 month period to £198m with the division turning in a pre-tax profit of £7m compared to £6m. Proceeds from the sale meant its pre-tax profit number was just over £46m.
Group turnover during the period was £337m, compared to £600m the 18 months before. It said its secured 12 month order book was flat at £134m with net cash at the year-end up to £21.5m from £8.8m.
New Osborne chief executive Dave Smith, who replaced Andy Steele last November, weeks after joining as a non-executive, said the firm's offsite arm, called Innovare, which is based in Coventry, would help the remaining business improve income and its bottom line.
He said: "I am confident that we will continue to increase our profitability through the application of our in-house expertise in low carbon design, offsite manufacturing and delivery, along with increasing volumes of self-build development opportunities.
"I anticipate we will see revenues return to, and exceed, the levels achieved prior to the sale of Infrastructure."
The firm has won places on a £4bn GLA Retrofit Innovation framework and the Department for Education 2021 Education Construction Framework.