Five more buildings have put plans in place to remove their ACM
Work to remove dangerous ACM cladding from high rise buildings in England is edging forward after a further five buildings with the cladding put plans in place to remove it.
It brings the number of buildings with ACM which have no remediation plan in place down to ten after the number had stood still at 17 during October and November.
A further two of those buildings have been classed as vacant, according to the housing department's building safety update for the progress of cladding remediation up to the end of November, bringing the total number of vacant buildings containing ACM up to nine.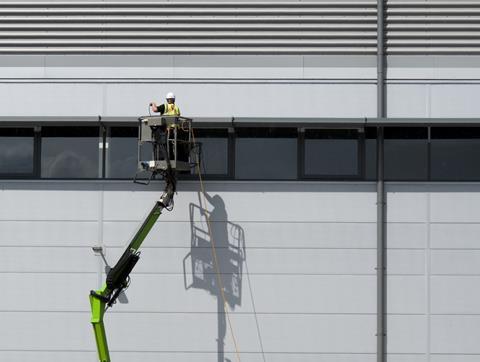 The latest data reveals that a further 11 buildings have had their ACM completely removed in the past month, and a further 119 have started remediation. Of the 74 which are yet to start, 55 have a remediation plan in place .
Social sector buildings are still leading the pack, with 99% having either completed or started remediation, while private sector buildings lag behind with 70% have either completed or started the works.
The data release comes following the government's announcement yesterday that it had extended the deadline for the £1bn Building Safety fund for cladding remediation by six months to 30 June 2021.
The government has also unveiled a £30m fund to reduce waking watch costs incurred by residents of high rise buildings.
The Waking Watch Relief Fund will pay for the installation of fire alarm systems in tall buildings with cladding to reduce the need for round-the-clock monitoring for signs of fire, which was costing leaseholders in these buildings an average of £137 a month.
It follows recent guidance by the National Fire Chiefs Council that building owners should install fire alarm systems as quickly as possible to remove dependence on waking watches.
Housing secretary Robert Jenrick said the fund would help relieve financial pressure from the "rip-off" costs, which he said had been causing "misery" for leaseholders.