Leading recovery from covid and improving construction's reputation among group's top priorities
The Construction Leadership Council has said its focus over the coming year will be on the industry's ongoing recovery from the covid-19 pandemic.
The group has been widely hailed for its response to the government's first lockdown – imposed a year ago this week – and the way it led the initiative on site operating procedures to make sure jobs could restart safely at the height of the first wave of the virus.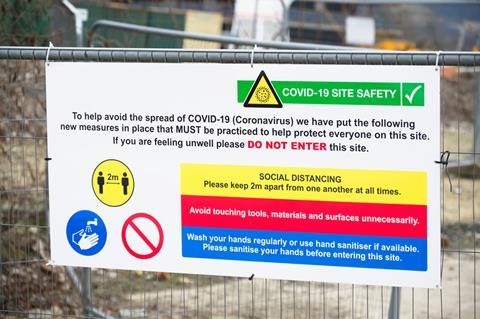 The CLC said its focus will be on industry recovery, transformation and building trust in the sector.
It said it would focus on "playing [its] part in the UK's recovery from covid-19 by building a more capable and resilient industry that can deliver the UK's ambitious and sustainable investment agenda".
The organisation said it would also push for change in the industry by accelerating the adoption of new technologies, business processes and skills to meet the government's Build Back Better initiative.
The government has put construction at the centre of the country's economic recovery from the pandemic with the latest ONS figures showing that output was up 0.9% in January after a 2.9% drop in December 2020.
The ONS added the drop in output between February and April last year was 42.8% but since then has rebounded to grow by 70.3%.
The CLC's three-year plan