Bidders set to know next month whether formal investigation will begin
Bidders are expected to know by the beginning of next month whether the race for a £300m overhead power lines scheme on HS2 will be held up by a probe from the competitions watchdog.
Four teams are pricing the job including Bouygues-owned Colas Rail, Rapide JV – a consortium of Equans-owned SPL Powerlines UK/INEO and Keltbray – Balfour Beatty, and the China Railway Electrification Engineering Group Co.
But the Competition and Markets Authority has flagged concerns that Bouygues' proposed £6bn takeover of Engie-owned Equans, announced last November, "could make the remainder of the tender process less competitive".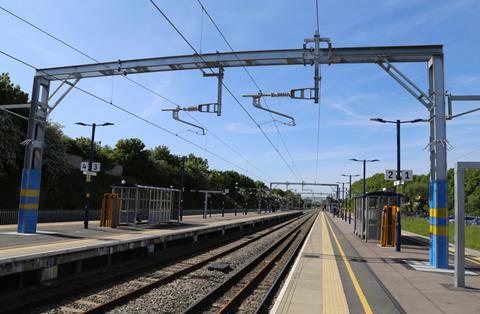 In an update this morning, it said that Bouygues and Equans are close competitors in the supply of catenary systems and in a statement the CMA said it was "concerned that these two bids com[e] under the control of the merged business".
It added: "The CMA is concerned that this reduction in competition could result in a higher-cost final contract, which would have an adverse knock-on effect on taxpayers."
CMA senior director Colin Raftery said "It's important to ensure that this process isn't undermined, as this could result in unnecessary additional costs, ultimately leaving taxpayers worse off."
The CMA said Bouygues and Equans now had five working days to address concerns it had raised with it then taking another five days to decide whether to drop the case or escalate it to a so-called phase 2 investigation which can take up to four months.
It is understood that in the event of any investigation the Rapide JV bid will be soley led by Keltbray during its duration.