Berkeley Group's Tony Pidgley and Buro Happold's Paul Westbury receive CBEs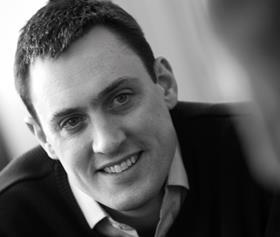 The chair of housebuilder Berkley Group and boss of engineer Buro Happold have been awarded CBEs as part of the New Year's honours.
Tony Pidgley, chair of developer Berkeley Group, was given the award for services to the housing sector and the community while Buro Happold chief executive Paul Westbury was also honoured with the title for his services to engineering and construction.
In addition, QS David Bucknall, chair of the Royal Institution of Chartered Surveyors' professional group and former boss of consultant RLB, was awarded an OBE.
Those who had helped realise the London Olympics figured heavily in the list with Paul Deighton, former chief executive of LOCOG, receiving a KBE.
David Hickey, head of Olympic Park venues and infrastructure delivery at LOCOG, also received an MBE.
There were also OBE's awarded to Capita Symonds' John Nicholson, client project director for the Olympic and Paralympics Village on the Olympic Park and the Aquatic Centre and Aquatics Zone; David Peacop, the head of logistics at project delivery firm CLM; and James Bulley, the director of venues and infrastructure at LOCOG.
Further construction industry figures recognised included David Baker, chief executive of Robust Details and building scientist Dr William Bordass, who both received OBEs.
Construction New Year's Honours
KBE
Paul Deighton, chief executive of LOCOG
CBE
Tony Pidgley, chair of developer Berkeley Group
Paul Westbury, chief executive, engineer Buro Happold
OBE
David Baker, chief executive, Robust Details
Wendy Blundell, head of devolved regions, ICE
David Bucknall, chair of RICS' QS professional group
Anne Ganley, managing director, Thompson's Builders'and Plumbers' Merchants
Mervyn Richards for services to BIM
Dr William Bordass, building scientist, for services to architecture and engineering
Professor Alan Richard Woodside, director of Transport and Road Assessment Centre at the University of Ulster
John Nicholson, client project director for the Olympic and Paralympics Village on the Olympic Park and the Aquatic Centre and Aquatics Zone
David Peacop, the head of logistics at project delivery firm CLM
James Bulley, the director of venues and infrastructure at LOCOG
MBE
David Ridgeon, vice-chairman, Ridgeon Builders Merchants
Iain Tuckett, group director, Coin Street Community Builders
David Hickey, Head of Olympic Park Venues and Infrastructure Delivery, LOCOG