Firm will provide engineering design and consultancy work for first phase of the Battersea Power station development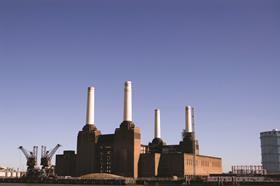 Buro Happold has won the job to provide engineering design and consultancy work for the first phase of the Battersea Power Station development.
The firm will be providing structural and civil engineering as well as specialist facades, fire, Inclusive Design, security and water engineering for the Battersea Power Station Development Company..
The overall scheme, which has planning consent, will provide over 8 million ft² of mixed use development within and around the landmark building.
The scheme, which will anchor the wider regeneration within the Vauxhall Nine Elms Battersea Opportunity Area, will be supported by an extension to the Northern Line from Kennington, which will include two new stations: Nine Elms and Battersea Power Station itself.
Phase 1 of the development will comprise 1million ft² of residential development over 18 storeys, a ground floor retail and leisure zone and two levels of below ground parking.
The early development will also improve riverside access and provide a pedestrian route to Battersea Park.
Surveys and repairs to the iconic Grade II listed building will also be undertaken as part of the early works to ensure that the first occupants on site have exceptional views of this world renowned building.
Design development is already proceeding to support the commencement of basement construction in the summer of 2013.
Buro Happold principal Justin Phillips said: "We are truly delighted to have been appointed to the Battersea Power Station development. It follows on from our regeneration work across the Lower Lea Valley site which saw the delivery of the triumphant Olympic Stadium and the masterplanning for the site's conversion from black spot to sporting hot spot.
"We look forward to dramatically changing this significant part of central London, all within a mile of Westminster."