Private housing expansion expected to be key driver of growth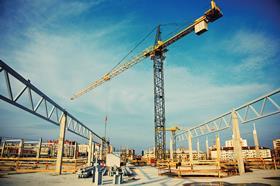 Construction output is set to increase 13.2% by 2017, according to the latest forecasts from the Construction Products Association (CPA).
The key driver is expected to be private house building. However, a sharp fall in public housing is expected to hinder the industry's short term growth.
Total construction output is forecast to rise 4.9% in 2015, 4.2% in 2016 and 3.5% in 2017.
Private house building is anticipated to rise 9.0% in 2015, 5.5% in 2016 and 3.5% in 2017.
Public house building is forecast to fall 10.0% in 2015, 5.0% in 2016 and remain flat in 2017.
Infrastructure output is forecast to rise 10.3% in 2015, 10.8% in 2016 and 10.4% in 2017.
Dr Noble Francis, economics director at the CPA, commented: "Prospects for the construction industry are very bright.
Construction output is forecast to increase 4.9% in 2015 – almost double the rate of growth for the UK economy as a whole – and 21.7% overall by 2019."
Dr Francis added: "Our forecast growth of 21.7% by 2019 for construction has raised a key risk regarding the lack of skilled labour.
"Employment in the UK construction industry is now 390,000 lower than at its 2008 peak. So far, the lack of skilled labour has primarily affected the house building sector."
Earlier this month, in the CPA's separate trade survey report, the organisation found the construction industry grew for the seventh straight quarter in the second quarter fo this year.
Large contractors, SME builders, specialist contractors, civil engineers and product manufacturers all reported a rise in workloads, output or sales for the period.