Jacobs warns cost of completing £18.6bn railway is currently exceeding available funding
Concerns about the cost of finishing Crossrail are once again emerging, according to the consultant responsible for overseeing the £18.6bn project.
Jacobs, who has been drafted in to keep an eye on the project by Transport for London and the Department for Transport, has said Crossrail is continuing "to experience exceptional commercial pressure".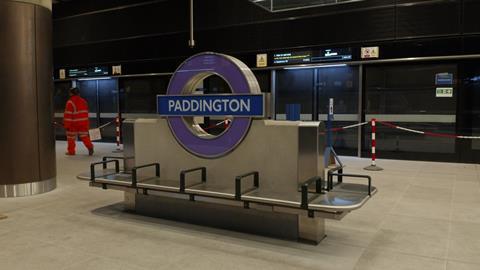 In its report covering the four weeks up to the middle of December last year, the consultant said there was a gap between how much cash was available on the project and how much would need to be spent.
The report said: "In the meantime, significant cost pressures continue to emerge and the AFCDC [anticipated final Crossrail direct cost] remains understated.
"[It is] of concern the emerging potential of cost pressures, yet to be accounted for within the AFCDC."
The report said the AFCDC was currently exceeding available funding but the amount was redacted from the documents.
The government agreed to an £825m bailout of the project late last year – around £300m less than Crossrail was looking for.
In its response Crossrail said: "Cost pressures remain a key focus of Crossrail management as do the management of risk and central provisions.
"Initial emerging pressures have been challenged and the net risk is now a lower range."
Originally planned to open in December 2018, the scheme is now scheduled to open in the first half of next year meaning it will be more than three years late. The original budget was £14.8bn.