Turner & Townsend and Atelier 10 on project team
Edinburgh council has picked a consultancy team to help carry out a major regeneration in the Scottish capital.
The multidisciplinary team on the Wester Hailes job will led by Turner & Townsend, which will act as project manager, while Glasgow-based practice Stallan-Brand is the architect, lead designer and responsible community engagement and Atelier 10 will be advising on building services and sustainability.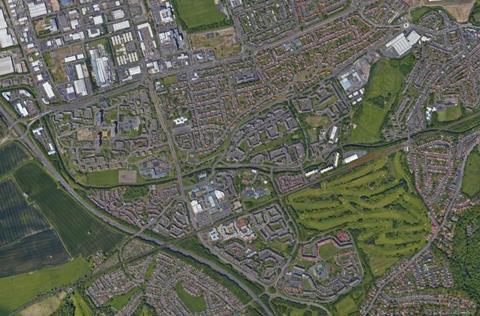 The team is rounded out by landscape architect OOBE and Goodson Associates, which is advising on engineering and transportation.
Setting out a comprehensive, phased approach for the next 10 to 15 years, the Wester Hailes masterplan will build on a number of early-action projects that are already under way.
These include improvements to existing council homes and estates, delivery of new-build affordable homes at Dumbryden Gardens, early design work for the replacement of the high school, and improvements to Westside Plaza.
Working with the council, the masterplan team will also look at opportunities to improve transport and active travel infrastructure, new housing-led developments and adapting public sector delivery models.