Team led by KPMG named interim commercial partner
A team of consultants has been appointed to deliver commercial services as part of the government's plans to build 40 new hospitals across England by 2030.
KPMG, in partnership with Arcadis, Arup and Gardiner & Theobald, has been appointed as the New Hospital Programme's interim commercial partner (ICP).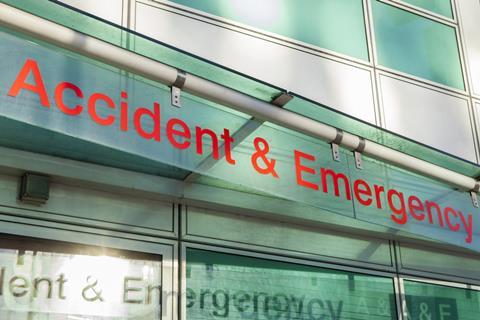 The firm will support the programme, which has been backed by an initial £3.7bn, for the next 12 to 18 months, until a long-term commercial partner is appointed.
The procurement for that position is expected to start in spring next year.
> Client profile: Emma-Jane Houghton in charge of the New Hospital Programme
> Meet the person charged with delivering 40 hospitals in nine years
Emma-Jane Houghton, New Hospital Programme commercial director, said it was an important step for "the greatest hospital building programme in a generation".
She added: "KPMG will provide vital commercial support to the New Hospital Programme over the coming months, as our plans to build 40 new hospitals by 2030 continue at pace and remain on track."
As the ICP, KPMG will provide services including cost estimating, commercial modelling, post-contract management and procurement support.
The appointment follows a procurement event run with Crown Commercial Service and a competition with the suppliers on the government's Management Consultancy Framework Two.