First part of scheme has £140m price tag
Contractors have been given until the end of next month to send in expressions of interest for the first major phase of construction work planned at the new Museum of London site in Farringdon.
The £140m job will involve limited amounts of strip out and structural works, external facade repair and refurbishment and M&E work.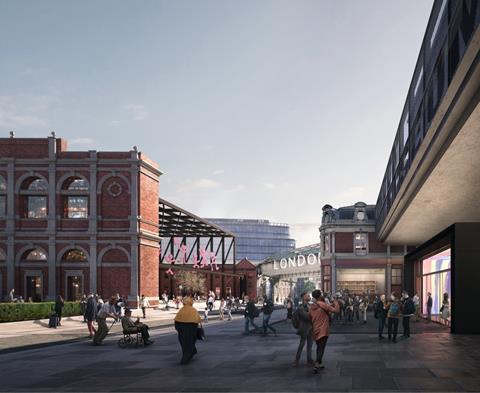 The works will be performed in stages across two buildings, the Victorian General Market and the 1960s Poultry Market.
A contract notice published to the Official Journal said that due to the nature and complexity of the requirements, competitive dialogue was felt to be the most appropriate procedure for procurement.
It said: "Division into lots is not felt appropriate in the case given the nature of the site and the resources available to the contracting authority for project management.
"It is also felt that the appointment of a single contractor will deliver the best value for money in this instance."
The museum is planning to shortlist four or five contractors, with invitations to tender expected to be issued in early August.
The £332m Museum of London project is being designed by Stanton Williams, Asif Khan and Julian Harrap Architects, while Atelier Bruckner has been chosen to design a large subterranean gallery beneath the new Smithfield building.
The museum is moving to the market in 2024 so that its existing Powell & Moya building can be demolished to make way for a concert hall designed by US practice Diller Scofidio & Renfro.
Smithfield Market, along with Billingsgate and New Spitalfields markets, will all leave their existing sites and move into a combined market at Dagenham Dock in east London drawn up by Chetwoods.
Firms were due to be invited to tender for the £40m demolition and enabling works contract last week, while work was expected to start this October and run until the following November.
This timeline was laid out before the coronavirus pandemic broke out.