Landscaping firms readied for latest package of works
The London Legacy Development Corporation is looking for a landscaping specialist to work on the £1bn Stratford Waterfront project.
The £11.6m landscaping job will involve architectural metalworking, concrete work, asphalting work, waterproofing, paving, planting and maintenance of green spaces.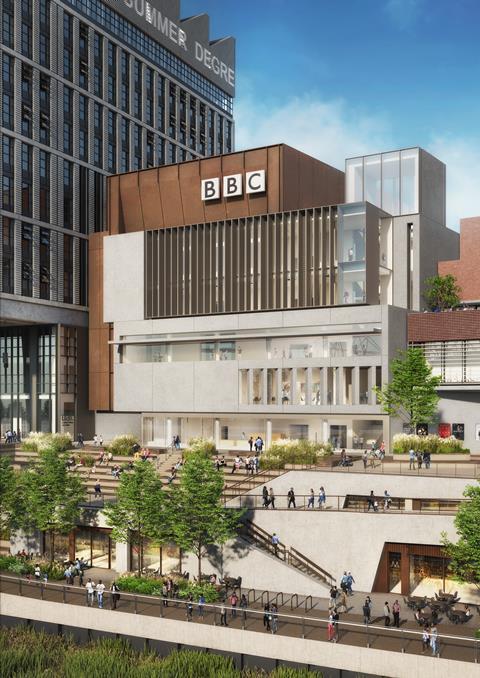 Interested firms can attend an online industry day hosted by LLDC on 5 November, in which details of the project and the contract will be presented.
The cultural and education quarter, which is being project managed by Mace and masterplanned by Allies and Morrison, includes new sites currently under construction for Sadler's Wells Theatre, the BBC, the Victoria & Albert museum and the University of the Arts London's College of Fashion.
The contract is the latest of a total of 35 packages to be announced for the development, which together with UCL's new Stratford campus makes up the £1.1bn East Bank project.
Engineering firms Kilnbridge, Bourne Steel, Techrete and Michael J Lonsdale are among the firms to have already won contracts on the project.
Earlier this week, LLDC launched a search for a development partner for two 600-home schemes in the park with a combined value of £600m.