National Grid appoints Balfour Beatty and Skanska/Morrison Utilities Services JV for eight-year deals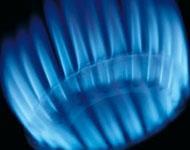 Balfour Beatty and a joint venture between Skanska and Morrison Utilities Services have secured multi-billion pound deals with National Grid to improve the gas distribution network.

Balfour Beatty's contract is valued at £1.2bn and will cover the North-west and West Midlands and will replace Balfour Beatty's current gas contract in the North-west.

The work involves the design and installation of modern polyethylene gas distribution mains to replace ageing metal pipes, as part of a programme of work agreed between National Grid and the Health and Safety Executive.

Balfour Beatty chief executive, Ian Tyler, said: "National Grid is one of our longest held relationships and we are delighted to continue this partnership.

"The award of these new contracts builds on our ongoing strategic focus in the power market and is an excellent example of partnership with our clients to deliver continuing value as well as ongoing certainty to a core element of the UK's infrastructure."

Skanska and Morrison Utilities Services' eight-year deal is for two of the four English regions – east of England and north London – and is worth £1.6bn, with work split equally between the two partners.

The contract includes pipe replacement, connections, diversions, reinforcements, other capital asset replacement activities and resource provision. Work on the contracts is scheduled to start in April next year and end in March 2021.