Consultant's report the latest to sound alarm on escalating cost pressures
A "perfect storm" of spiking material costs is brewing as construction gears up for a post-lockdown rebound, Core Five has warned.
Covid, post-Brexit trading rules and rising oil prices have led to soaring material prices which could hit contractors as pipelines fill up ahead of relaxing lockdown restrictions, the latest forecast by the cost consultant found.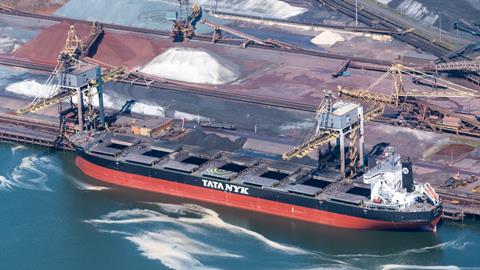 It said unforeseen shocks, like the week-long blockage of the Suez canal by the container ship Ever Given last month, are expected to further inflate costs at a time when the industry needs to build cheaply to get the sector back on its feet.
The warning comes following a near-doubling of the cost of iron ore over the past 12 months, up 88%, while copper has shot up by 49% and aluminium by 23% in the same period.
Prices for sawn wood have also risen by 30%, while gravel, sand and clays are up by nearly 20%, according to BEIS figures.
The increases have led to the sharpest rise in factory gate prices - the cost of materials at the supplier, excluding transport costs - since January 2017, with costs up by 5.2% in January this year.
This inflation increased to 6.7% for housebuilding.
Combined with an expected surge in new orders as businesses across the economy prepare for a post-lockdown boom, the forecast said tender price inflation could increase by 1% for mainstream projects and 1.5% for major projects this year.
Core Five also warned of a risk of a sudden increase in prices after a period of stagnation as contractors find themselves with the negotiating power that comes from full pipelines, with those clients caught unawares paying a higher price.
The CLC warned last week that material price rises and shortages are likely to get worse before they get better as fears grow that the pressures could put the brakes on the sector's recovery.
Last week's IHS Markit/CIPS survey put construction output at 61.7 last month, the highest figure for more than six years.
And work resuming on delayed office and hospitality schemes sent the score for the hard-hit commercial sector soaring to 62.7 with business confidence in construction being at its most optimistic since June 2015.