Hackney Council slams proposals for Crossrail 2 station in Dalston, London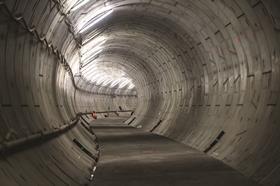 Hackney Council has called for a "fundamental rethink" over proposals for a new Crossrail 2 station in Dalston, London.
Responding to Transport for London's (TfL) consultation on the £27bn London infrastructure project, the council said it cannot support homes and businesses in the area being demolished.
It added that the construction of a ventilation shaft in the nearby Birkbeck Mews would significantly disrupt the day-to-day running of a primary school and the Ridley Road Market.
The council also described proposals for an access and ventilation shaft on the site of the Britannia Leisure Centre, or in Shoreditch Park, as "unacceptable".
The Britannia Leisure Centre site has been earmarked by the Council for major redevelopment, with plans including a new secondary school and a leisure centre.
Cllr Guy Nicholson, cabinet member for regeneration at the council, said: "Constructive discussions are ongoing with TfL about how negative impacts from Crossrail 2 can be minimised while planning for the opportunities this major public transport scheme will create as and when it's built."
TfL's current proposals for the new underground Crossrail 2 station in Dalston would have entrances near Dalston Junction and Dalston Kingsland Overground stations, and would take five to eight years to build.