Board of partnerships housebuilder says offer from US investor Inclusive Capital 'undervalues' the business
The board of Countryside has said a £1.5bn takeover bid from a California-based ESG investor "undervalues" the business and has urged its shareholders not to take any further action.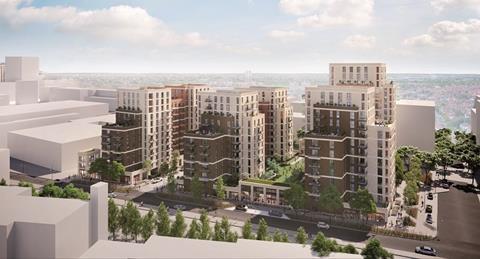 In a statement yesterday evening, the £600m-turnover partnerships housebuilder described two approaches from Inclusive Capital to discuss a potential takeover deal as "unsolicited" and "non-binding".
Inclusive Capital, based in San Francisco, had contacted Countryside on 14 April to discuss a potential offer to buy the housebuilder for 225 pence per share in cash plus a further 59 pence if conditions are met. Inclusive Capital then made a second approach with an improved cash offer of 295 pence per share, worth around £1.5bn in total, on 17 May.
However, Countryside said that after careful evaluation it "concluded that the proposals materially undervalued the business."
It said: "In evaluating the proposals, the board believes that they do not reflect the opportunity for shareholder value creation taking into account Countryside's differentiated market position and attractive business model".
Countryside last year announced it was winding down its spec housebuilding operation to focus solely on partnerships. It argues it therefore cannot be valued in the same way as other housebuilders and that the method used by Inclusive Capital to value the business does not reflect the value of the business.
See also>> Top 150 housebuilder analysis: A tale of two reporting periods
It said its mixed-tenure model differentiates the business from other housebuilders and it has a clear strategy focused entirely on partnerships. It said it has significant cash generation from legacy asset sales and "potential for attractive returns on capital from the asset-light partnerships model".
Inclusive Capital, which currently owns a 9% stake in Countryside, says it invests in companies that offer "compelling value propositions and generate measurable positive impact on the environment and society "
It said that it believes Countryside meets a "critical societal need" in providing affordable housing through its partnerships model.
It pointed to Countryside's recent losses, which led to the departure of chief executive Iain McPherson earlier this year and to impairment charges relating to its 2018 purchase of housebuilder Westleigh, as evidence it could run the business better. It has proposed potentially buying the enitre share capital of Countryside and taking it private.
Countryside last week reported a pre-tax loss of £181.5m for the six months to 31 March. This was impacted by a £109m to remediate tower blocks under Michael Gove's developer pledge and by a £77m impairment charge relating to Westleigh. The business has carried out an operational review, involving the merger of two of its businesses, in order to lower costs. It has also said it is "considering all options to minimise future losses" through its modular business after a £6.5m deficit in the first half of the year.
The Countryside statement yesterday said: "The board is confident that, with a clear strategy in place following the operational review announced on 7 April 2022, Countryside has a strong platform to deliver value in excess of the [Inclusive Capital] proposals.
"Countryside shareholders are strongly advised to take no action in relation to the approach from Inclusive Capital."
Under the City merger and takeover code, Inclusive Capital has until 27 June to announce a firm intention to make an offer.