Initiative will be aimed at local charities and food banks

Countryside is setting up a £1m fund to support local charities and food banks.
Group chief executive Iain McPherson said: "With the support of a team of volunteers from within Countryside, we hope that these funds will help support the most vulnerable people in our communities at this current time of need."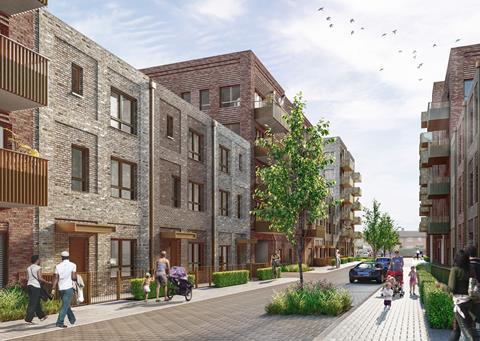 The firm said its executive committee and board of directors have agreed to a 20% salary reduction until 1 June at least.
Countryside is due to unveil its half year results for the six months to 31 March on 14 May.
Meanwhile, the firm and housing association Home Group have been given planning from Three Rivers District Council for the third phase of a £218m development (pictured) in Hertfordshire called South Oxhey Central, near Watford.
The latest phase will include 345 homes, a supermarket and around 6,500 sq ft of retail space.