But firm behind main Commonwealth Games stadium in Birmingham expecting better numbers this year
McLauglin & Harvey said the cost of dealing with covid cut profit by nearly half last year.
The firm, which is building the £60m main athletics stadium for next year's Commonwealth Games in Birmingham, said the bill for complying with the CLC's site operating procedures meant pre-tax profit fell to £5.9m in the year to December from £11.5m.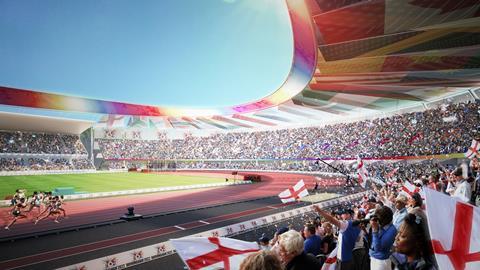 Turnover at the Northern Ireland-based business, which also includes a landfill division and distribution arm, fell to £480m from £514m last time.
The company's accounts show it claimed £2.2m from the government's Coronavirus Job Retention Scheme although it did not say how many of its 800 staff it had furloughed.
The firm also revealed that it paid a dividend of just over £2m during the period with some critics of the furlough scheme suggesting firms should not take taxpayers' cash and pay dividends as well – unless they pay back the money claimed first.
It added that its current "order book, tender opportunities and performance are very healthy" so far this year. The firm said its net cash balance at the year-end was £69.9m.