Anglia Ruskin's capital programme delayed by pandemic
Anglia Ruskin University has become the latest client to put development plans on the back-burner because of the covid-19 crisis.
The university, which has campuses in Chelmsford, Cambridge and Peterborough, had plans to expand its Essex base.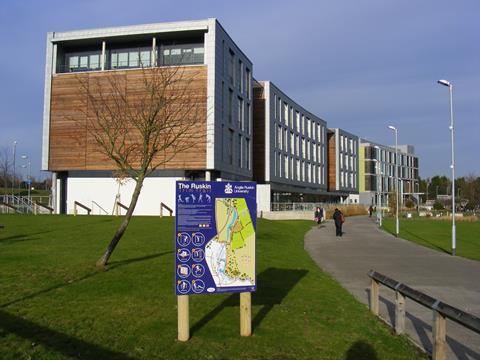 But a spokesperson for the university has now confirmed that projects had been paused as a direct result of the pandemic.
He said: "Covid-19 has caused ARU to adjust capital plans in Chelmsford, and some projects have been held. However, business critical plans have continued."
One of the projects understood to be delayed is the expansion of the university's Tindal Building.
The new facility is set to house staff from the university's faculties of health, education, medicine and social care.
The organisation is the latest in a string of clients to pause their capital plans, with Imperial London College last month confirming it would be pausing investment in its estate.
Others to have delayed projects include Birmingham Airport and London City Airport.