Housebuilder looks to raise £50m through public listing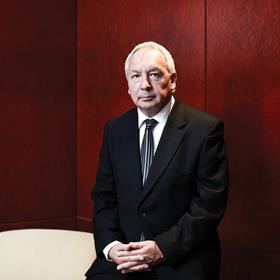 Housebuilder Crest Nicholson has confirmed its long-expected intention to float on the London stock exchange in a bid to raise at least £50m in cash.
The housebuilder, which was bought from a consortium of banks by US hedge fund Varde in 2011, has not yet said what valuation the flotation will put on the company.
The float will see approximately £200m raised in total, of which £150m will go to buy out existing shareholders, and the remainder will go to the company. This will equate to approximately 35% of the company.
Analysts have previously valued the company, which also announced full year result today, at around £500m. The results showed profit for the year to 31 October 2012 up by a third to £73.3m
Crest Nicholson, which was previously listed, was bought by industrialist Sir Tom Hunter in an ill-fated Halifax Bank of Scotland (HBoS)-backed £715m purchase in 2007, shortly before the onset of the credit crunch.
Publishing its official Intention to Float document today, Crest Nicholson said the float would involve Varde and Deutsche Bank selling shares in the company. Crest claims to have short and long-term land banks worth approximately £6.8bn in total, and produced an operating profit margin of 18% in the year to October 31.
Its revenues increased by 28% to £408m, with 1,882 homes sold.
Stephen Stone, chief executive of Crest Nicholson, told Building that Crest was in a strong position because it was "first out of the blocks" with a flotation since the financial crisis. He said: "Of our 50 year history, 39 of those years have been spent as a publicly listed company and we're very comfortable with that structure. Seeking a return to the stock marke tis a very confident signal."
The news comes after the Sunday Times reported yesterday that finance house Patron Capital is the front-runner to buy housebuilder Cala Homes, another firm bought by HBoS at the height of the market, for around £250m.
Stone said in Crest's statement: "We have a robust balance sheet, a valuable land bank, and a management team that has experienced the best and worst of the housebuilding cycle.
"The housing market is entering a period of gradual recovery and with our emphasis on the South of England, including London, and the continued support for the new homes market from Government, we are well positioned to generate value for shareholders."