Housebuilder Crest Nicholson appointed to Aborfield Garrison scheme by Ministry of Defence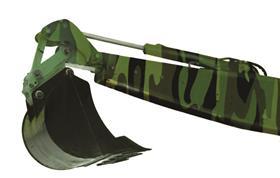 Housebuilder Crest Nicholson has been appointed by the Ministry of Defence's estates arm as developer of the 2,000 home Aborfield Garrison scheme.
The Defence Infrastructure Organisation (DIO) said the £600m Berkshire scheme, which is in partnership with two adjacent landowners, is one of the most significant residential-led development opportunities in the South-east of England.
The scheme will see Crest Nicholson deliver around 700 of the new homes and associated facilities and bring in other house builders to deliver the remaining 1300 homes.
Crest will fund, manage and lead the development in a way the DIO said would provide "maximum value" for taxpayers, in return for a share of the proceeds. It is also in discussions with the DIO to take a further role progressing the planning application, providing strategic advice and managing the disposal process.
Scott Black, group new business director at Crest Nicholson, said partnership working and building a consensus with landowners, local authorities, and key stakeholders would be key to the success of the project. He said: "Our selection by the DIO underscores Crest's reputation as a partner of choice in designing and delivering high-quality sustainable communities."
Gavin Marshall, assistant head of commercial at the DIO, said: "We're committed to ensuring the military estate is no larger than necessary and provides taxpayers with value for money. We are delighted to appoint Crest Nicholson as Development Manager on this major redevelopment project, which has the potential to create much-needed housing in south-east England to the benefit of people living in the region."