Chief executive and chairman to face London Assembly next week
Crossrail bosses will face their final grilling of the year when they face the London Assembly's transport committee next Tuesday.
Crossrail chief executive Mark Wild, its chair Tony Meggs and London mayor Sadiq Khan are among those set to be questioned.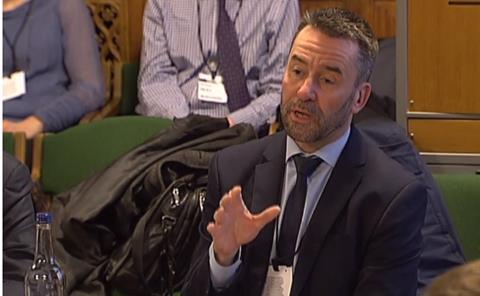 The trio will be joined by outgoing Transport for London commissioner Mike Brown, who is leaving to head up the restoration and renewal of the Houses of Parliament in May, and London's deputy mayor for transport Heidi Alexander.
The committee, which is chaired by Labour's Florence Eshalomi, is set to grill the panel "on the progress made on the delayed opening of the Elizabeth Line".
>> Also read: Crossrail flags more worries over contractors' productivity
>> Explainer: How the Crossrail delay has unfolded
Last month Wild (pictured) confirmed that the project would not open in 2020, adding it would open "as soon as practically possible" the following year.
In April, Wild gave the job a revised opening date of between October 2020 and March 2021. It was originally due to open in December 2018.
Both Wild and Meggs have also confirmed the project will need somewhere between £400m and £650m of extra cash to be completed. The current bill for the railway has now topped £18bn.