Government has previously ruled out stumping up cash, telling London to find it instead
Transport for London has said it has opened up talks with the government about where the extra cash needed to complete Crossrail is going to come from.
Earlier this month, the railway said it will cost between £400m and £650m to complete the job – which now has no chance of opening next year.
Transport for London (TfL), which is helping bankroll the cost alongside the Department for Transport (DfT), said: "We are in discussions with the DfT and GLA [Greater London Authority] regarding how funding of these additional costs will be resolved."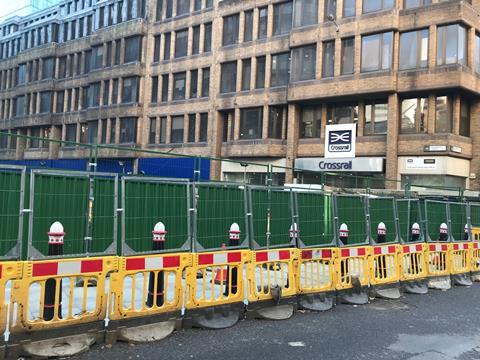 But the government has already said Crossrail won't be getting any more money from the UK taxpayer and that London itself will have to find the missing millions.
In September, the DfT's top civil servant, Bernadette Kelly, said if the job is not finished within its £17.8bn budget then the capital will have to pick up the tab.
Kelly said: "Our expectation continues to be that London will pay for any further funding needed to complete the project."
>> Explainer: How the Crossrail delay has unfolded
>> Read more: Crossrail to get trains running through Heathrow tunnels by next spring
In papers published by the transport authority, TfL admitted it was "disappointed" by the news that the cost had gone up again.
It was originally due to be just under £15bn but last year was handed a £2.8bn bailout with the latest hike taking its overall price tag above £18bn.
TfL pinned the blame on the complex technology needed to get the railway running safely and suggested the previous Crossrail leadership, which included former chief executive Andrew Wolstenholme and former chair Terry Morgan, had not done enough to predict the true cost of this part of the job.
It said: "It is only over the last year that the new Crossrail leadership has established the full complexity of finishing the software development and signalling systems, while getting the necessary safety approvals to complete the railway."
As well as TfL and the DfT, others to have put money into the project have included the City of London Corporation, Canary Wharf and Heathrow Airport.