Jim Crawford was phase one managing director for five years
Crossrail has brought in the former boss of HS2 phase one to bolster the leadership team as the £18.4bn project moves into the testing phase.
Jim Crawford was managing director of the first phase of HS2 from 2014 until last June.
Crawford (pictured) will fill a newly created role at Crossrail of chief programme officer.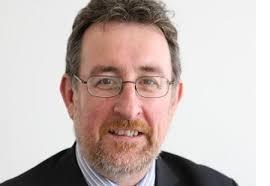 He will be in charge of the programme from now through to trial running, due to start by the autumn, and on to the full opening of the line, which runs from Shenfield in the east and Reading in the west. The entire line is due to open by May 2022.
Before joining HS2, Crawford worked at Network Rail, where he was Thameslink major programme director.
>> Also read: Tier 1 firms feel Crossrail's wrath
>> Explainer: How the Crossrail delay has unfolded
Crawford's recruitment comes at the same time Crossrail's programme controls director Mark Cooper has been moved into a new role, chief projects officer.
He will oversee completion of the remaining works ahead of the start of trial running.
Both Crawford and Cooper will report to Crossrail chief executive Mark Wild.
The management rejig comes a day after Wild promised to "do this job without a bonus" following criticism over multimillion-pound incentives handed to his predecessors.
Wild told The Sunday Telegraph his predecessors "did not understand or have an estimate of the scale of the task".
He said while he was in line to receive a bonus in the future he did "not want any entitlement until I deliver something – which is an operational railway".
The Public Accounts Committee laid into Crossrail's bonus culture last summer singling out the perks given to former chief executive Andrew Wolstenholme who was handed bonuses totalling more than £640,000 between 2015 and 2017.