Railway has previously complained about performance of tier 2 and 3 firms
Crossrail has appointed a rail infrastructure expert to manage its supply chain.
In July, Crossrail chief executive Mark Wild told a Transport for London (TfL) board meeting that coordinating the different functions of contractors, especially tier two and tier three firms, was proving to be a headache.
Wild said he had moved to fix the issue by creating a new role to send staff from tier two and three contractors to sites as required.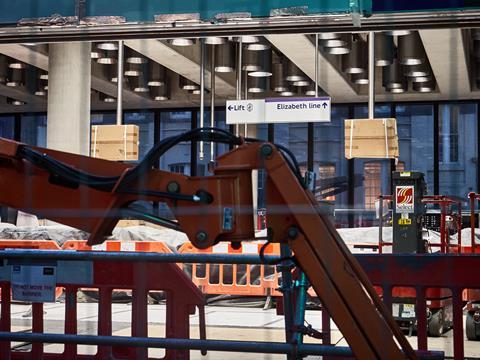 Now Sherif Narouz has been appointed supply chain delivery director, joining the programme from London Underground where he has been heading up the organisation's enhancements programme for the past three years.
When Wild addressed the board in July he said: "There are instances where one specific person is required at three stations at once. We need to deconflict resource demands."
"The root cause of our productivity [issue] is in the tier 2s and tier 3s. There are 4,000 people working on the project from tier ones and there are 600 people from tier twos and threes."
Narouz has worked with London Underground for 12 years and has previously had stints at Network Rail and Laing O'Rourke.
The appointment came weeks after TfL was asked to step in to get tier 2 contractors to prioritise work on Crossrail after being asked to do so by the late-running railway.
The board, which is made up of representatives from both TfL and the Department for Transport, was warned by Crossrail bosses that firms were not putting their work on the £17.8bn scheme ahead of other projects.
The sponsor board has also been given a list of firms who are failing to make working on Crossrail a priority.