Scheme now won't open until 2021, more than two years late
Crossrail chief executive Mark Wild has admitted he still doesn't know when the railway will open after saying it will not be ready next year.
Wild also confirmed the scheme, originally due to open at the end of last year, will need up to another £650m to complete it, having already been given a £2.8bn bailout last year.
Earlier this year, Wild, who has now been in post for 12 months, said the scheme would open sometime between October 2020 and March 2021.
But in recent weeks, he and chairman Tony Meggs have been suggesting it might need more cash with the pair admitting it would miss the first part of its revised deadline.
Meggs told the September board meeting of Transport for London (TfL), which is helping bankroll the job, that Crossrail's own scenario modelling "seems to support the possibility of a four to six month delay and a £300m to £400m overrun".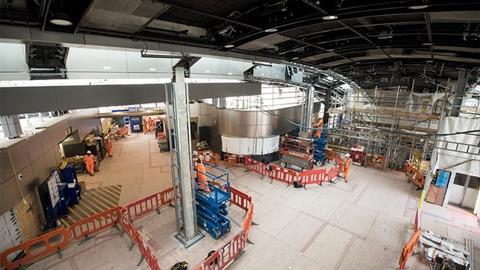 This morning, TfL confirmed the bad news in a statement to the London Stock Exchange with Wild adding: "Our latest assessment is that the opening of the central section will not occur in 2020, which was the first part of our previously declared opening window. The Elizabeth line will open as soon as practically possible in 2021. We will provide Londoners with further certainty about when the Elizabeth line will open early in 2020.
"Our detailed cost forecasts continue to show that the project's costs will increase due to programme risks and uncertainties. The latest projections indicate a range of between £400m to £650m more than the revised funding agreed by the [London] mayor [Sadiq Khan], government and TfL in December 2018."
He said he wanted to start trial running trains through the key central section of the route "at the earliest opportunity in 2020" but stopped short of saying when.
Crossrail has previously said this part of the job will begin next February but last month Building reported this had been thrown into doubt by the US firm keeping tabs on the project for the government.
Wild said the cause of the latest delay centred around the critical software needed for the signalling and train systems and the handover process for the line. He added: "Both involve safety certification for the Elizabeth line. These must be done to the highest quality standards to ensure reliability of the railway from day one of passenger service."
He said the central section of the line will be "substantially complete by the end of the first quarter in 2020" except for the stations at Bond Street, being built by a Costain-Skanska joint venture and Whitechapel station which was completed by a Balfour Beatty-led team.
By the end of the year, Custom House, Farringdon and Tottenham Court Road stations will be complete with Wild adding the project will finish fit-out of the tunnels in January.