Central section services should start running on 24 May, project team confirms
Crossrail services should finally start running later this month. Transport for London has announced that the Elizabeth line is now scheduled to open on 24 May.
The news comes almost three-and-a-half years after the £18.6bn project's original planned opening date in December 2018 – and final safety approvals must be completed before this decision can be confirmed.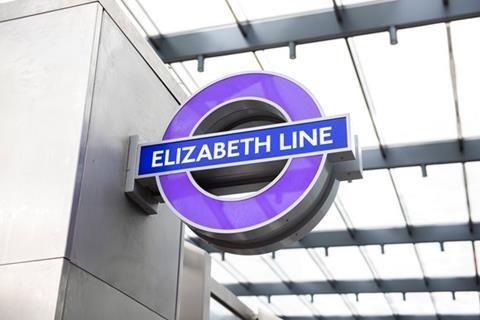 While the service is now scheduled to start 1,262 days later than first planned, it is slightly sooner than many had been anticipating. The project team had promised only to open by the end of June.
Initially trains will operate between Abbey Wood in the east and Paddington in the west, with services set to run every five minutes from 6.30am to 11pm Monday to Saturday.
Engineering work will continue overnight and on Sundays to allow a series of testing and software updates in preparation for a more intensive service from the autumn.
All services between Reading and Heathrow to Paddington and Shenfield to Liverpool Street, currently operating as TfL Rail, will also be rebranded to the Elizabeth line. The aim is for end-to-end services to be running by this time next year.
Bond Street station will not open with the other central section stations as work is still ongoing. Transport for London has said that, while the station continues to make good progress, it is unlikely to open for at least another three months.
Today's announcement is the most significant milestone for the project since news of the first delay in August 2018 – just four months before the original 9 December opening date. Since then the scheme has been plagued by increased costs, further delays and having to navigate the covid-19 pandemic.
Concerns remain about a £175m funding gap, with the overall cost expected to surpass the available cash. This shortfall has come as little surprise to those involved in the project who maintained that they needed an additional £1.1bn when the government gave them £825m in a bailout in 2020.