Firm commits to being climate positive by end of decade
The company that manages land and property on behalf of the Queen has outlined its plans to reach net zero by 2030.
The group, whose portfolio includes London's Regent Street and large parts of St James in the capital's West End, has said it will be climate positive by the end of the decade.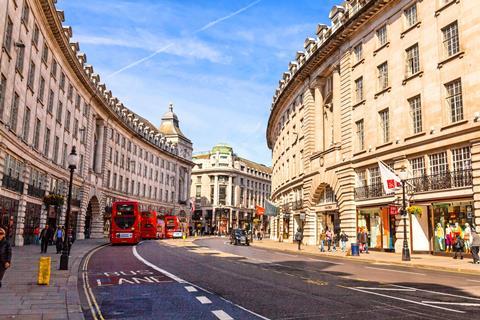 Under plans laid out by chief executive Dan Labbad, who this month marks his first anniversary in the role since leaving Lendlease after 22 years at the Australian firm, the Crown Estate has promised to decarbonise its real estate portfolio, improve the energy performance of existing assets and procure 100% renewable energy across its portfolio.
It said it will also develop detailed plans to be completely fossil-free as soon as possible.
And the company wants to investigate the green energy potential of the seabed it manages around England, Wales and Northern Ireland. The area under its jurisdiction runs from the coastline to a distance of 12 nautical miles.
Labbad said: "The impacts of covid-19 and the wider volatility we face today only underline the importance of businesses like ours stepping up with purpose, pace and ambition to address systemic challenges facing our society and environment.
"This cannot wait and we make our commitment to net zero, knowing that we don't have all the answers. We understand there will be big challenges to solve along the way and to succeed we will need to rapidly innovate in areas like technology and digital."
The Crown Estate has also signed up to the World Green Building Council's Net Zero Carbon Building Commitment and the Better Building Partnership Climate Change Commitment.