Contractor NG Bailey set to meet union Unite to avert disruption to Tottenham Court Road station project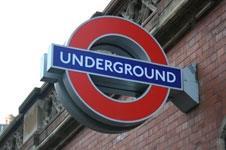 Crunch talks are set to take place between M&E contractor NG Bailey and union Unite to avert disruption to the upgrade of Tottenham Court Road underground station.
Unite is demanding that 50 electricians currently employed indirectly by NG Bailey through labour agencies be employed direct, to conform with HM Revenue & Custom (HMRC) rules clamping down on self-employment in construction, which came into force on Monday.
Harry Cowap, London secretary for Unite, told Building he wanted the workers to be moved into direct employment under the Joint Industry Board (JIB) wage agreement, which he said the other half of NG Bailey's workforce on the Tottenham Court Road job are currently employed under.
Work on the job was unaffected today, Cowap said, but added the parties would sit down for a key meeting on Thursday (10 April).
"We're confident NG Bailey will agree to our requests [on Thursday]. We feel we've given them enough time to get their ship in order."
A spokesperson for NG Bailey said the firm is not in dispute with its agencies or workers, adding: "The dispute is between the agencies and the agency workers as a result of the hastily introduced change in tax laws in the Chancellor's 2014 Budget."
The spokesperson added: "This is an industry wide issue and it will take some time to transition the change, during which we will work closely with Unite the Union, agency providers and the workers themselves."
NG Bailey "deeply believes in direct employment", the spokesperson said, but the firm believes there is a place for "workers provided by reputable and professional [labour] agencies."
The new HMRC rules are designed to prevent temporary site workers from claiming to be self-employed, potentially adding up to 25-30% to the cost of employing site labour.
HMRC estimates the changes will affect up to 200,000 construction workers.
Cowap warned the HMRC changes could result in further disputes across the country as workers demand to be directly employed on jobs.
"A lot of contractors have buried their heads in the sand [about these changes]," he said.
TfL and NG Bailey have been contacted for comment.