Steve Jessup and Sion Edwards become directors in London and Manchester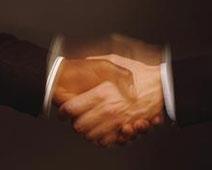 Currie & Brown has recruited former EC Harris and Mott MacDonald staff as directors in its London and Manchester offices.
Steve Jessup was previously a senior partner at EC Harris and before that managing director at Capita-Beard Dove and TPS Schal. He is director of Currie & Brown's London office.
Sion Edwards was most recently with Mott MacDonald and is now director of Currie & Brown's Manchester office.
Andrew Loudon, chief operating officer of Currie & Brown's UK business said: "I am delighted to welcome Steve and Sion to our growing team.
"Steve has a considerable track record of delivering major projects and programmes in the UK, Europe and the Middle East.
"Sion has particular expertise in the water utilities, nuclear and energy sectors. He has also chaired the nuclear forum of UK Constructing Excellence.
"These senior appointments complement our existing expertise."