Drew Ritchie departs firm "by mutual agreement" after 11 months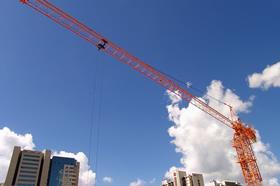 Currie & Brown's chief operating officer Drew Ritchie has departed from the firm after 11 months in the role.
The consultant told Building Ritchie had departed "by mutual agreement" earlier this month.
Ritchie joined Currie & Brown last September from Parsons Brinckerhoff, where he was major projects and programmes director.
Building understands Currie & Brown chief executive Euan McEwan will take up Ritchie's responsibilities in the interim.
A Currie & Brown spokesperson said: "I confirm that Drew Ritchie, chief operating officer of the UK business, left Currie & Brown by mutual agreement.
"We have no further comment to make."