New recruit to head up team in London and South-east
Currie & Brown has raided rival Gleeds for the new boss of its commercial cost management team.
Gillian Breen has taken up the role for the firm's London and South-east region, having moved across from Gleeds where she was a director. Prior to this she carried out stints at both Core Five and Aecom.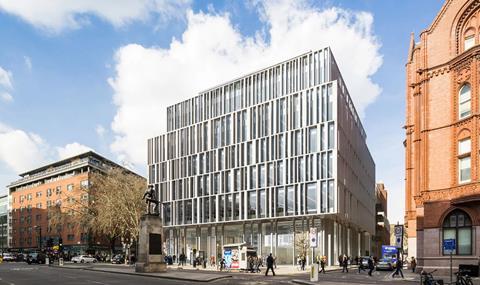 Currie & Brown, which is part of the Lebanese firm Dar Group that also owns architect Perkins & Will, is expected to move into a new London headquarters at 150 Holborn being completed by McLaren later this year.
At the end of last year Currie & Brown's chief executive and chair both left the firm after nearly 70 years at the business between them.
Chief executive Euan McEwan left after a 16-year stint while chair David Broomer, went after 13 years in the position.
McEwan was succeeded by Alan Manuel, who had been chief operating officer Europe and UK since 2016 when Currie & Brown won a bidding war with WSP to snap up the then-listed Sweett Group for £29m.