North-west firm placed in administration, but Deloitte says plans are in place to safeguard 990 jobs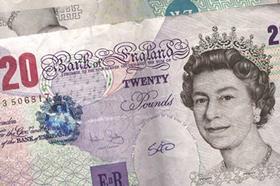 North-west firm Daniel Contractors has been placed into administration, but administrator Deloitte said plans were in place to safeguard the majority of the 1,449 jobs.
Deloitte said it intends to continue trading two of the firm's three main contracts, while the third major contract has already been transferred to an undisclosed third party.
Deloitte said these arrangements should safeguard 990 jobs and ensure these contracts continue with "minimal interruption".
The remaining 459 staff and other Daniel contracts are "under review", Deloitte said.
Daniel subsidiary Land and Marine has also been placed into administration. Deloitte said it had received several expressions of interest for the subsidiary and is reviewing the options.
Warrington-based Daniel specialises in water and utilities contracts and reported revenue of £117.4m in 2011 and pre-tax profit of £1.3m. It was founded in 1994 by brothers George and Conal Daniel.
The news came as it emerged creditors owed over £1m by Daniel applied to the courts last month to have the firm wound up.
A winding up petition from around ten unpaid creditors, led by Manchester-based builder T&K Gallagher, was presented to Daniel on their behalf by solicitors Jeffrey Green Russell on 29 April.
Jeffrey Green Russell mediator Nigel Frost told Building these creditors may contest the administration and pursue their winding up action if the administration is not in their interests. A court hearing is scheduled for London's Companies Court on 17 June.
Speculation about Daniel had been rife after the Sunday Times reported the firm was close to appointing administrators.
Building revealed on Monday that Daniel faced court judgments ordering the payment of more £110k in debts.
Frost said the creditors involved in the winding up action are owed over £1m and also include builder Flynn Group, scaffolders Generation UK and traffic lights supplier Amberon.
Frost said some of the creditors he's representing have outstanding bills up to four months overdue.
A further winding up petition was presented to Daniel by solicitors DTM Legal on behalf of creditor A Hand Services, also on 29 April, with a court hearing also scheduled for 17 June.
A spokesperson for construction credit rating agency Top Service said the firm had been on its radar for a while "due to increasing number of adverse reports from our customers and the mounting County Court Judgements (CCJs)".
He said: "We withdrew the credit limit for Daniel Contractors a good few months ago based on the increased number of adverse reports from our customers."
He said Top Service currently had 70 reports of late or non-payment from 30 different customers and had seven unsatisfied CCJ's totalling £111,698, with the most recent CCJ registered on 8 May.
"We are keeping a close on eye on the situation," he added.
Deloitte partners Bill Dawson and Dan Butters are managing the administration.
Bill Dawson, joint administrator and partner in Deloitte's Restructuring Services team, comments: "We are in discussions with the key stakeholders and interested parties of the group in an attempt to sell all or parts of the businesses and we will be briefing the employees about the situation."
DTM Legal has been contacted for comment.