Murphy Group buys Land & Marine, saving 184 jobs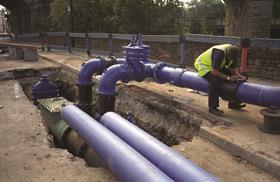 Murphy Group has bought a subsidiary of stricken North-west firm Daniel Contractors, saving 184 jobs.
The administrator Deloitte confirmed that Murphy has bought the assets and a number of contracts of subsidiary Land & Marine.
The sale means that, together with arrangements previously announced, 1,174 out of 1,449 jobs have been saved since Daniel Contractors was placed in administration on Wednesday.
The development will come as welcome news after Deloitte announced it had made 124 staff redundant yesterday, who were working on minor contracts or in back room roles.
The administrator had previously safeguarded 990 jobs by continuing to trade two major contracts and transferring a third to an undisclosed third party.
Uncertainty surrounds the 142 jobs that haven't been safeguarded and are still under review
Deloitte said it is continuing to review its options in temrs of the remaining areas of the business.
Bill Dawson, joint administrator and partner in Deloitte's restructuring services team, said: "We are pleased that we have been able to reach an agreement with Murphy Group that ensures that a further 184 jobs have been saved.
"We have had a number of expressions of interest in the remaining elements of the group that we are hopeful may result in further business transfers."